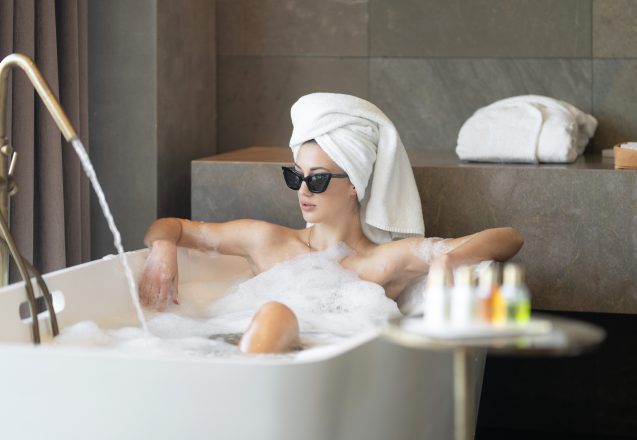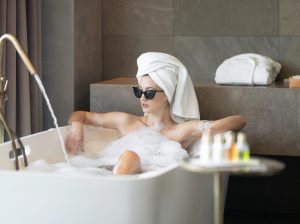 It takes time to get fit, but that doesn't mean you have to wait until you achieve your goal to reward yourself. You can give yourself a special something after you've completed a tough workout, too. It takes some tough steps to get to your final weight loss or fitness goal and those achievements deserve to be recognized. Giving yourself a reward or two along the way can help keep your motivation higher by recognizing your hard work.
Don't fall into the junk food reward trap.
A reward shouldn't be in the form of junk food. That emphasizes that it's the good stuff and that you're depriving yourself. It's especially bad if your ultimate reward is weight loss and can mean that you're eating all the calories you burned and more. Instead, make your reward something tangible, like a new workout outfit. If that doesn't fit your budget, have a savings jar where you put a few dollars in every time you have a tough and successful workout. It won't take long to get enough money to buy that outfit without breaking your budget.
Take a soothing bath, take a nap, sit in a sauna or enjoy the pool.
If you have a sauna or pool available, give yourself permission to take an extra half hour for yourself and enjoy one of them. A luxury bath with bubbles, candles and infused water can also be another way to reward yourself. Enjoy that long relaxing soak or opt for simply watching a video while resting on the couch. Take a nap or if your budget can bear it, why not indulge in a massage?
Be proud of your accomplishment.
Sometimes, the biggest rewards in life come from successfully completing a challenge. If just knowing you've accomplished something isn't enough, why not skip the next visit to the gym as your reward? That doesn't mean you don't workout but does mean you workout doing something you love. Instead of going to the gym, take a hike, bike to a friends house across town or go out dancing for the evening, dance every song. It can make working out more fun and rewards you with something active that also helps you get into better shape.
While junk food should never be a reward, a healthy meal can be. There are more and more restaurants that focus on healthy eating available. Explore your options and make reservations at the best health food restaurant in town.
Track your progress by taking pictures of yourself and recording your reps/sets and other pertinent information like level of difficulty in a journal. Take a few minutes to marvel at how far you've come as look back at your progress.
A post workout snack should contain carbs, protein and fluid to repair, refuel and rehydrate. Make that snack something you love. Is cottage cheese and applesauce a favorite? How about a Greek yogurt parfait with frozen or fresh fruit and nuts?
Enjoy time with family or friends. Nothing is better than taking the time just to be both mentally and physically with family and friends. Wipe your mind clean of all the "to do's" and focus on the now time with them.
For more information, contact us today at LIV Fitness