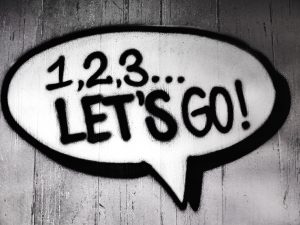 Whether you live in Dublin, Livermore or Pleasanton, CA, you'll love how easy it is to stay motivated in the new year with Liv Fitness. We created it specifically to help you stick with that fitness plan, with the 24/7 access leaving no excuse for skipping a workout. It's more than just that. It's a full service gym when you want it, complete with nutritional help that includes meal planning and grocery lists. It couldn't be any easier than that.
Do you promise yourself or make a resolution every year that this year will be different, but it isn't?
I've seen it all too many times. People are determined to get back that vitality they once had or get fit for the first time in their life. Sometimes, they don't even start before that desire fades. Other times, they workout once, twice, a week, or even a month before they skip a few workouts and quit. Liv Fitness makes it easier for you to stick to your resolve. You can work with a personal trainer that will keep you on track or use our no excuse 24/7 gym to stick with your fitness program.
Make it easier to get and stay fit by getting a workout partner.
One reason trainers help you stick with the program is that you have an appointment to meet with them. That holds you accountable for your workout. You can get the same experience when you workout with a buddy, life partner or relative. Knowing you're meeting them at the gym not only makes you more likely to go, it also makes the workout more fun. However, if your life is filled with people, you'll probably enjoy finding a time when you can workout quietly and enjoy every minute of mental release.
We take the confusion out of healthy eating and make it easier.
If you're just starting a fitness plan, it's hard to get into the habit of regular exercise, but it's even harder to focus on healthy eating, too. That takes planning time that most people don't have and time to research, too. Eating healthy is a key to losing weight and living healthier. Our nutrition app can make that easier and keep you motivated to stick with the plan. The easier it is to get fit, the more likely it is that you'll stick with it.
If you need even more help sticking with your program and staying motivated, consider adding the services of our personal trainers to your workout program. You can decide the number of times you work with the trainer.
If you're reluctant to workout because you feel too out of shape, don't worry. Liv Fitness is a non-judgmental gym. You can feel comfortable knowing that you'll have staff ready to help when you need it.
Cost never has to limit you. Our prices are reasonable and you have unlimited access to the facility. There are even classes available if you like a group workout.
Staying motivated is all about developing a habit of fitness and healthy eating. We make it easier for you to do, so that motivation on January 1st is just as strong December 31st.
For more information, contact us today at LIV Fitness