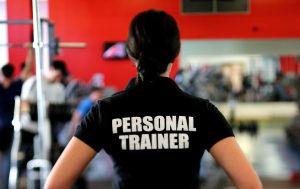 Finding a gym or trainer that offers the help you need to achieve your goals faster is what everyone wants. In order to achieve your goal of getting the perfect place to workout or person to help you, you have to know what to look for in a gym or personal trainer. The time you spend working out is precious, so you want to make the best decision for your needs. Take the time to interview, inspect and take a tour of facilities to see if it offers everything you need.
Do you want a personal trainer or feel comfortable working out on your own?
Most people find that their needs are somewhere in between the two extremes, so finding a gym that offers group sessions run by trainers that address a multitude of fitness issues is perfect for most people. Does the gym offer group sessions? Does a personal trainer run those sessions? You'll get the benefit of the knowledge of a trainer for far less expense if they do. Does it have a personal trainer if you choose to use those services?
Look around the facility and see if it fits your expectations.
Is the gym area clean? If it is open after dark, is it well lit? Those are extremely important. Your health and safety should be a top priority, plus you should have a place that's pleasant and comfortable when you workout. Looks aren't everything, but it does make a difference whether the environment is welcoming or you cringe every time you enter. You'll be more apt to look forward to a welcoming environment.
Are the hours you need available?
If your work schedule crazy or you spend hours at the office, traditional hours of 6 am to 9 pm, may not suit your needs. If your only free time seems to be on the weekend, what are their weekend hours? Some gyms remain open 24/7 to ensure all members have the opportunity to workout at a time that's best for them.
Can you access them online easily or do they have an app for your phone that offers provides all the information you need and more?
Do they have an online community with challenges to help keep you motivated and aid helping you track your progress?
Is there a variety of different types of training? Do they offer more than free weights and cardio workouts? Does the gym offer fitness classes in other areas, like TRX or kickboxing?
You build a great body in the kitchen first, and then sculpt it in the gym. Does the trainer or gym provide nutritional training if you need it?
For more information, contact us today at LIV Fitness